We support advancing refilling as an alternative delivery model to reduce the use of single-use packaging.
Celebrating #WorldRefillingDay 2022 in Labuan Bajo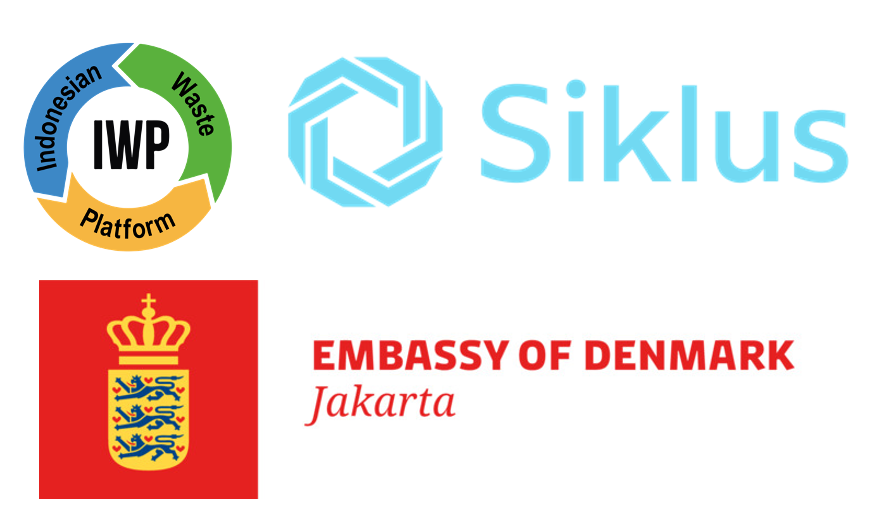 The Danish Embassy to Indonesia funds a pilot partnership between Indonesian Waste Platform (IWP), Indonesian non-for-profit stakeholder association and Siklus, an Indonesia-based start-up solving economic and environmental issues through its refill technology solution.
The pilot project takes place in Labuan Bajo, the capital of West-Manggarai regency on Flores, an area that has been designated to be developed as one of Indonesia's 5 Super Priority Tourism Destinations. Over the last 10 years Labuan Bajo has successfully grown from a small fishing community to a fast-developing tourism hotspot, with the most rapid developments taking place over the past five years.
An unfortunate by-product of tourism development is that it contributes to a surge in waste generation. This aggravates the climate and environmental pollution crisis, because in general waste management in NTT is lagging behind. In particular, single-use plastic packaging, which has no recyclability properties, leads to negative impact on environment and health, such as non-sanitary landfilling, littering and open waste burning.
Julie Bülow Appelqvist, head of environmental sector cooperation at the Danish Embassy : "Waste generation and the lack of waste management poses a serious threat to the environment and the climate. The best solution is to reduce the amount of waste being produced. The Siklus refill pilot project aims to tackle that challenge. The Royal Danish Embassy to Indonesia is looking forward to support the pilot project and hope the result will prove that you can reduce waste and at the same time contribute to local growth"
Jane von Rabenau, CEO & Co-founder of SIKLUS : "The launch of Siklus refill solutions in rural and remote areas is another significant step towards our goal of eliminating the use of single-use plastic packaging across Indonesia. This pilot project with the Indonesian Waste Platform (IWP), helps Siklus bring our refill solution to Labuan Bajo businesses, consumers and communities, providing convenience, cost savings, and the opportunity to play their part in reducing plastic waste."
Nina van Toulon, director at the Indonesian Waste Platform : "We are grateful that the Danish government is supporting this important pilot, enabling the implementation of the SIKLUS refilling model in a remote region in Indonesia. Reduction of single-use packaging which has no value in the recycling sector is an important step towards reaching the goals of the Indonesian National Action Plan. Refilling and thereby avoiding plastic packaging which has no recyclability properties not only supports less littering, reduction of ocean plastic pollution; it also supports reduction of the open burning of plastics which is a widespread practice in Asian countries, impacting climate through Black Carbon and CO2 emissions aggravating the climate crisis and air-pollution by toxic fumes which impact us all and in particular the most vulnerable groups in societies."
With this pilot project IWP and Siklus mitigate the negative effects on climate and environment of unmanageable non-organic household waste in Rural & Remote Communities in Indonesia by
reducing the quantity of packaging materials which have no recycling properties in the currently available recycling technologies in Indonesia,
introduction of an Alternative Delivery Model which is a proven concept in Jakarta and;
reduction of open waste burning resulting from a reduction of non-recyclable packaging (sachets)
IWP coordinators : Marta Muslin (Ica) WA +62 813-3851-1345 / Nina van Toulon WA +62 821-4653-2892
SIKLUS contact in Labuan Bajo: Ibu Mer at +62 813-7738-8871